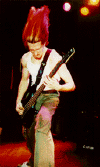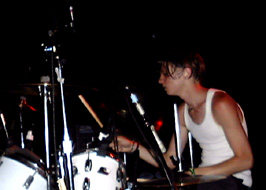 | Lennon Hillinger-Guitar, Vocals |
| Nick Annis-Lead Guitar |
| Nick Gould-Bass |
| Steve White Drums )
Check Out our New Website

The Gig Schedule
Monday, July 31st
Turn The Screw
Whisky a GoGo
8901 Sunset Blvd., Hollywood
Monday, July 31st
$7 Presale $10 At Door
with:

Planet X, Animosity Scott Alan Project

We have to sell tickets for this one, so please try to pick one up a few days before from us, otherwise be at the club EARLY 7:00 - 7:45
Show
starts at 8.



Monday, August 7th
Turn The Screw
The Roxy Theatre
9009 Sunset Blvd., Hollywood

$7 w/ Flyer $10 without at Door
with:
STRAIN 999, Scapegoat, Pill Shovel, Draculove

Show starts at 8.
But be there early again for a discount flyer if you
don't already have one. Be sure to buy a ticket with a flyer at the door, otherwise say you are there for Turn of the Screw. DO NOT buy from a pre-saler outside selling for another band, because the club needs to know you are there for us.


Thursday, August 17th
Turn The Screw
With: Plunger, Mower, Ten Times a Day
The Coconut Teaszer (18+)
8117 Sunset. Blvd., Hollywood

8pm sharp! We're opening
Email us to be on the discount list.

$3.50 over 21 yrs. if you're on the discount list
$5 for under 21 yrs. Must either present flyer or be on discount list. $6 without flyer or discount list.


Sunday, August 20th

Turn The Screw
With: Diminished, Frikshin
The Cobalt Cafe
22047 Sherman Way, Canoga Park
Sunday, August 20th
$5 with discount flyer $6 without


You Can Always Pick up Flyers or Tickets for all of these events
At

Studio Store And Gallery
6850 Vineland Ave. Unit M North Hollywood, Ca 91605
(800) 880-6567 or (818) 755-0822
I If any of you have attended our last few shows, you've probably noticed that our drummer is... well... someone else! Steve Riley has decided to attend Berkelee College of Music this fall in Boston, MA. After much discussion on the band's part, we've decided it that it would be best to
start playing with the new drummer, Steve White, and move forward rather than continue to write music with someone who will eventually be leaving the band. Bottom line: Steve Riley will be missed. He played a key role in the band since the beginning and he will never be forgotten. He is and always will be a close friend to us all and we wish him the best of luck in Boston.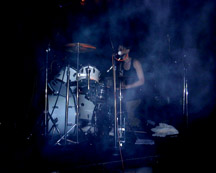 Steve White is Turn of the Screw's new drummer. We've been jamming with him for a couple of months now and everything is working out great with him. Steve is now a permanent member of the band. We've played a couple of warm up shows with him, but our first "big" show with him will be on the 16th in N. Hollywood. Please attend and support us, thank you.

To join our emailing list, or for any questions/comments,
E-mail
Sign Our Guestbook View Our Guestbook
www.stompinground.com
Last Up-date 07-26-00
This site is hosted by
Burbank, CA